"A 4 Point insurance inspection is generally performed on homes that are 25 years old or older - the inspection is limited to a visual survey of the electrical, roof, HVAC, and plumbing systems."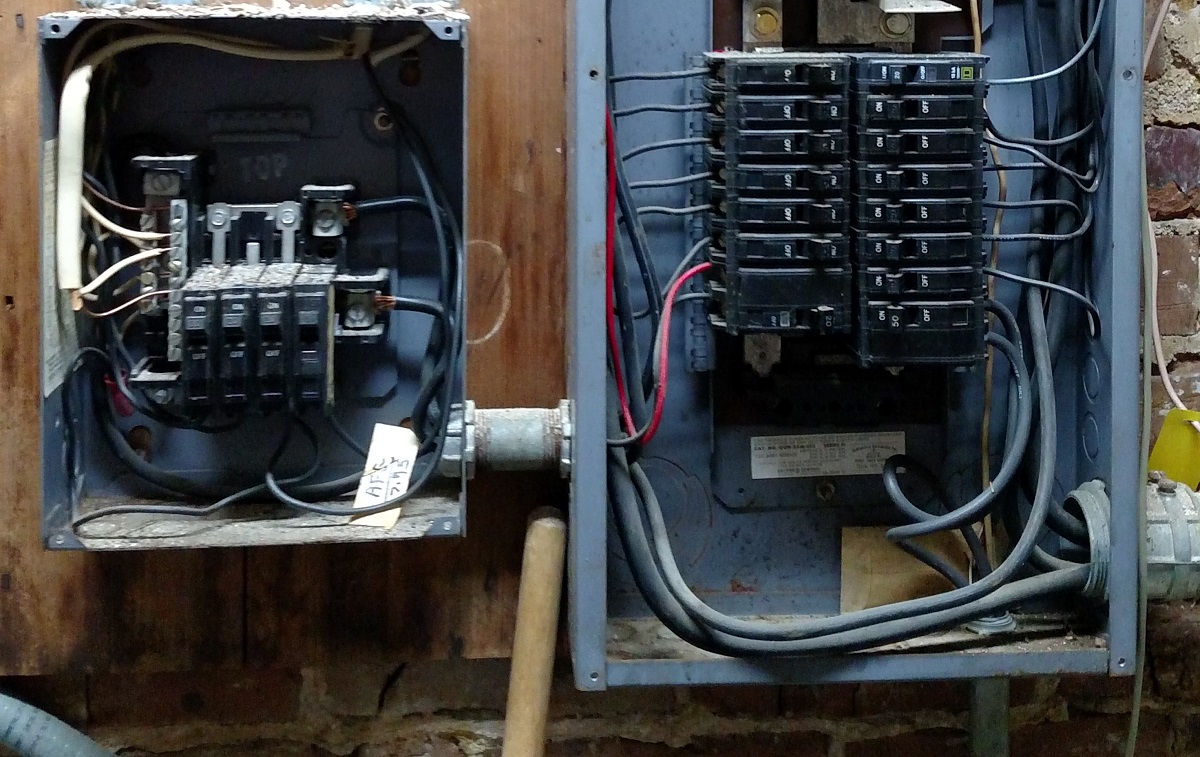 Electrical Systems
Electricity is an essential part of our lives. However, it has the ability to cause great harm. Electrical systems will function almost forever, if properly installed and not overloaded or physically abused. Electrical fires in our homes claim the lives of 485 Americans each year and injure 2,305 more. Many of these fires could be caused by the misuse and poor maintenance of electrical appliances, incorrectly installed wiring, and overloaded circuits.
Dangers
There are several electrical hazards outside the home. Be aware of overhead and underground power lines. Keep ladders, antennae, kites and poles away from power lines leading to the house and other buildings. Do not plant trees, shrubs or bushes under power lines or near underground power lines. Before digging, learn the location of underground power lines.
Certified Electrical Inspectors
The electrical inspection begins at the source - the service entrance. This is where the electricity is supplied to your home. Receptacles are also tested and inspected as well as the service panel and any distribution panels. (Caution!) Service panels are dangerous and can be deadly. This area should only be inspected by a certified professional.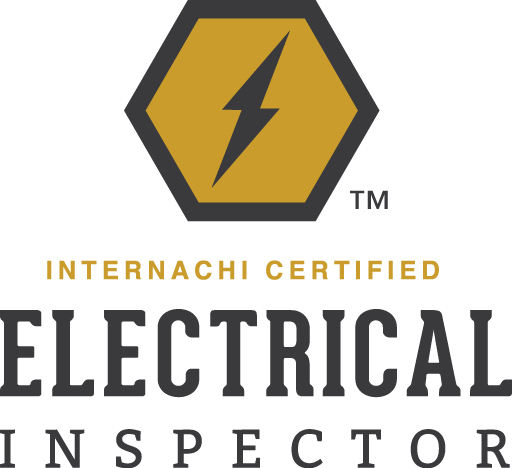 Roof Systems
Roofs play a key role in protecting building occupants and interiors from weather. The roof, insulation and ventilation must all work together to keep the building free of moisture. Roofs also provide protection from the sun. If designed correctly, roof overhangs can protect the building's exterior walls from moisture and sun.
Two Main Types
There are two types of roofs:  flat and pitched (sloped). Most commercial, industrial and apartment buildings have flat or slightly sloping roofs. Most houses have pitched roofs. Most residential roofs are covered with shingles. The estimated life expectancy of a shingled roof is about 10-20 years depending on the type. Roof covering material can vary. Some homes have metal, clay, or even wood roof coverings.
Certified Roof Inspectors
A quality roof inspection begins from the ground where the inspector will walk the perimeter of the home and locate and inspect downspouts, gutters, and observe for adequate site drainage. While on the ground the inspector will note any missing or damaged flashing or roof covering material.
Safe-to-Inspect
If the roof is deemed safe-to-inspect, the inspector will climb on top of the roof to get a better look at many of the systems components which are difficult to see from the ground or ladder alone. The roof inspection is not complete until the inspector accesses the attic space and inspects the roof from underneath. Our inspectors are licensed to use aerial cameras (drones) to reach two story or otherwise dangerous roofs as an included convenience.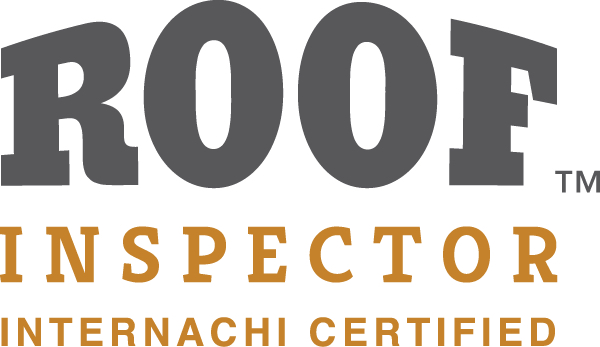 "Older homes can be retrofitted to make them better able to mitigate risk. Consider modernizing your heating, plumbing, and electrical systems to reduce the risk of fire and water damage."
HVAC Systems
If your home uses a heat pump, as many Florida homes do - the estimated life expectancy of a heat pump is about 10 to 15 years. Generally speaking a 20 year old system is considered to be near or at the end of its intended useful life.
Energy Costs
While a properly maintained system can last longer than 15 years, some older equipment is not as efficient as those available today. Consider that the average household may be spending almost half its energy budget on heating and cooling costs, it makes sense to install an energy-efficient system.
Duct Systems
The duct systems are generally found in the attic and can leak. When this happens, cool or warm air is wasted inside the attic and the system will need to work longer to satisfy the thermostat. The attic area is more difficult to access so some may skip this area or not give it enough attention.
Certified HVAC Inspectors
The best HVAC inspection typically begins outside where the a/c condensing unit is located. Inside the home the inspector locates the thermostat, air handler, filter system, and furnace as applicable. The system is engaged and all components are inspected for functionality. The serial numbers and model numbers are located to determine manufacturing dates.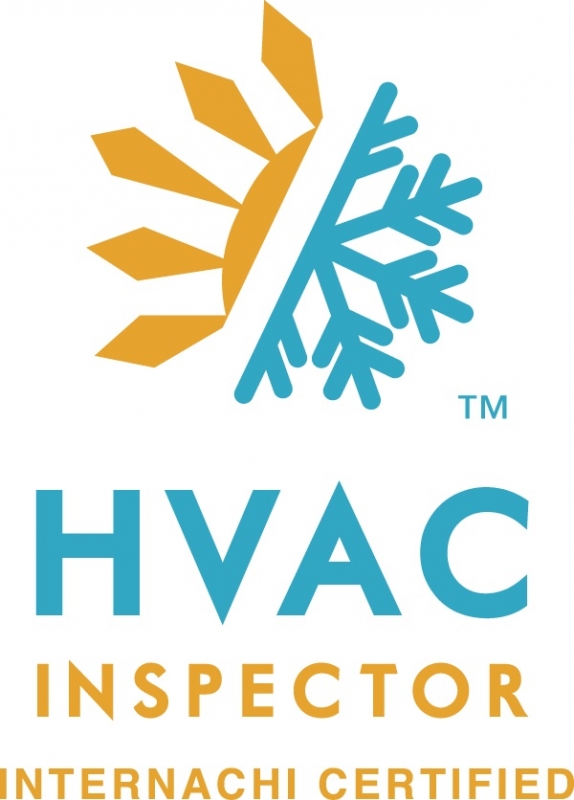 Plumbing Systems
Plumbing may be defined as the practice, materials and fixtures used in the installation, maintenance and alteration of all piping, fixtures, appliances and appurtenances in connection with sanitary and storm drainage facilities, the venting system, and public and private water supply systems. Plumbing does not include the trade of drilling water wells, installing water-softening equipment, or the business of manufacturing or selling plumbing fixtures, appliances, equipment or hardware.
Three Parts
A plumbing system consists of three separate parts: an adequate potable water supply system; a safe, adequate drainage system; and ample fixtures and equipment. The generalized inspection of a home is concerned with a safe water supply system, an adequate drainage system, and ample and proper fixtures and equipment.  Proper inspection of a building's plumbing system goes well beyond simply flushing toilets and turning on a few faucets. Blue Bear inspectors are sufficiently trained to spot complicated defects that others may overlook.
Certified Plumbing Inspectors
During a 4 Point plumbing inspection the inspector will evaluate the visible plumbing in the kitchen, bathrooms, main water supply shut off, crawlspace and attic as warranted. The inspection is not exhaustive. The water heater and types of plumbing supply lines in the home are  identified and documented per the widely accepted forms that we currently use.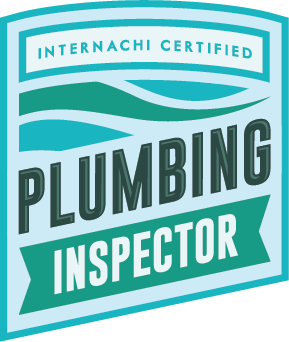 All Blue Bear inspectors are certified by the International Association of Certified Home Inspectors and the State of Florida to perform 4 Point Insurance inspections. 
4 Point inspections in Tallahassee can be conducted as part of your home inspection or independently. The inspection will take about an hour. The report is generally prepared and ready in < 24 hrs.